Pool chemicals are one of the biggest expenses in pool ownership.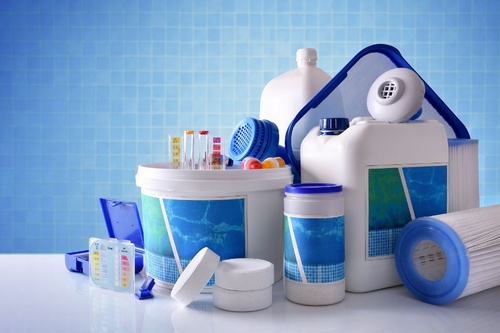 Chemicals required to keep your pool water clean and clear must do several things, including balancing the pH, alkalinity, and other water quality parameters to keep it disinfected and to prevent algae growth, cloudiness, scaling, and stains. The cost of these chemicals depends on a number of factors, including the volume and surface area of your pool. Typical costs are:
| | |
| --- | --- |
| $480 | Annual costs if purchased from a discount supply company |
| $600 | Costs if purchased elsewhere |
| $800 | Chemical costs for a large pool (>600 sq ft) |
RANGE: $480 - $800
Note that these costs may not reflect recent increases due to inflation.